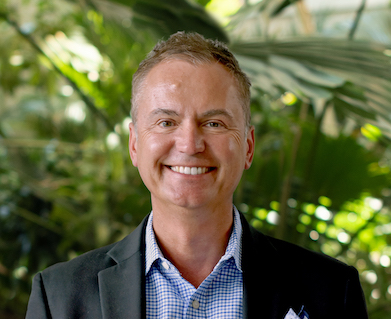 Welcome to Mayblack Media Consulting.  For over 20 years I've helped major media companies, such as General Electric; Meredith; and recently, Time Warner Cable, generate hundreds of millions of dollars in profits.  How?  Through a relentless focus on building a better bottom line.  I've built, managed and led teams that have exceeded expectations and delivered on aggressive targets and goals.  Now I want to do the same for you.
How I Can Help
If you are a business owner looking to maximize your outside marketing and media dollar, I can help you through my understanding of how media  (traditional, digital, social) is consumed today, how players in the space sell you exposure, and how audiences can be aggregated and targeted efficiently.
Is your advertising agency living up to your expectations?  Are you happy with the individual(s) inside your organization who are responsible for the oversight and implementation of your outside advertising/marketing/branding efforts?  If the answer is "no" to any of these questions, then I can help make you better.  I am comfortable both in the boardroom and at the buyer's desk.
Wouldn't you like to spend most of your time executing a well-thought-out strategic growth plan instead of internal politics, organizational obstacles and process excuses?  Knowing how to take down walls and silos inside an organization to allow for efficiency, "clean" communication and maximum collaboration is critical if you want to achieve your stated goals.  I have turned dysfunction into function by improving operational work flows, communication protocol and internal processes.  If you remove the obstacles and get the process right, all that's left is performance, i.e., delivering on your strategic growth plan.
Speaking of performance. Do you have the right people in the right jobs?  How do you retain and recruit the best talent?  How do you re-build an organization without spending hours and hours of your time wrapped up in HR red tape?  I can help your company implement new operating plans; evaluate and upgrade key leaders when/where appropriate and screen for the best recruits.  From designing effective compensation plans to building a long-term strategic blueprint; to creating and delivering regular performance reviews with impact, I have the experience to make your key leaders better.
Thanks for spending time to learn more about what we do and who we are at Mayblack Media Consulting.  Whether it is helping you to maximize your hard-spent outside media dollar; rebuilding/improving your media-centric organization; or improving the performance of your key leaders; Mayblack has the experience and success-profile to make you better.  Let's get started today.
MEDIA CONSULTING SERVICE
We provide Advertising & Marketing consulting as well as Performance Management and Organizational Optimization